Programs for All Ages

All Year Long!

Enjoy the bay with a themed cruise departing from Wickford Harbor onboard one of our US Coast Guard Certified vessels.   

Natural Features of RI's Narrgansett Bay Ecosystem

Music Cruises (schedule here)

free consultation to customize the cruise for your event  needs

Spend this summer outdoors with us. Click on the sidebar links (left) for more information on our themed cruises and shoreside programs designed for groups of children (ages 3 & up); teens, adults and seniors. 

 Contact us to reserve a cruise or on-shore activity. Suit your budget with the selection of programs lasting from one-hour to a series of day-long adventures.

Flexible scheduling to meet your program needs:  We are available on an hourly, daily, weekly, week-end, annual and academic year basis.

Quality programming that can enrich your summer camp or youth group activities.  Programs are organized to accommodate a full range of ages and skill levels: All of our programs feature quality instructors with specialized training and years of experience.  

See our program info & call us today!


Reminder: Brandaris Maritime can provide any of these programs to small groups on a schedule that works for you.  If your Boy or Girl Scout group, day care center, playground program or a gathering of friends want to do a program together, let us know!


Shoreside:  Teens  launch their "Quick Boat," team-built in a day.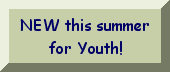 Explore features of Narragansett Bay's estuary system

Enjoy learning aboard Sea Princess

Ashore programs with a cruise



Aboard the "General" 

Youth Group takes a themed cruise of Wickford Harbor.

We'll bring a Maritime Medley to your playground or camp!

Just one of the many STEM programs we offer year-round.

Call us at 401-294-1481 or email

doug [at] Brandarismaritime.com

Enjoy music onboard every Wednesday evening, July - Sept. 

Click
 here 
for schedule & more info.