© 2009 Brandaris Maritime

The Yacht Brandaris

The 63-foot Dutch-design Sailing Yacht BRANDARIS is a unique ship type not often seen in American waters. Combining elegant, old-world comfort with capable sailing performance, her unique history showcases a world-class pedigree. 

Launched in 1938 as the private yacht of shipyard owner and designer Willian De Vries Lentsch, Jr., Brandaris made history during World War II when she escaped German occupation, and then returned from England to participate in Operation Dynamo, the evacuation of British and Allied forces from Dunkirk in 26 May-4 June, 1940. 

Her keelless design with 3 foot draught, immense strength and very broad beam proved invaluable as she packed the troops to the gunwales in their escape from attacking Axis forces.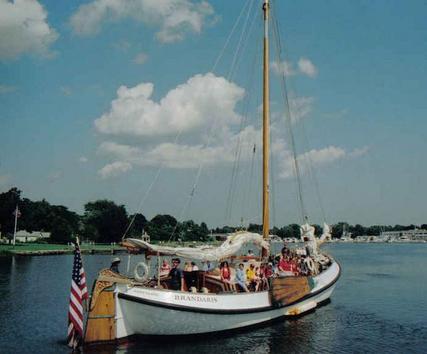 Double click here to add text.